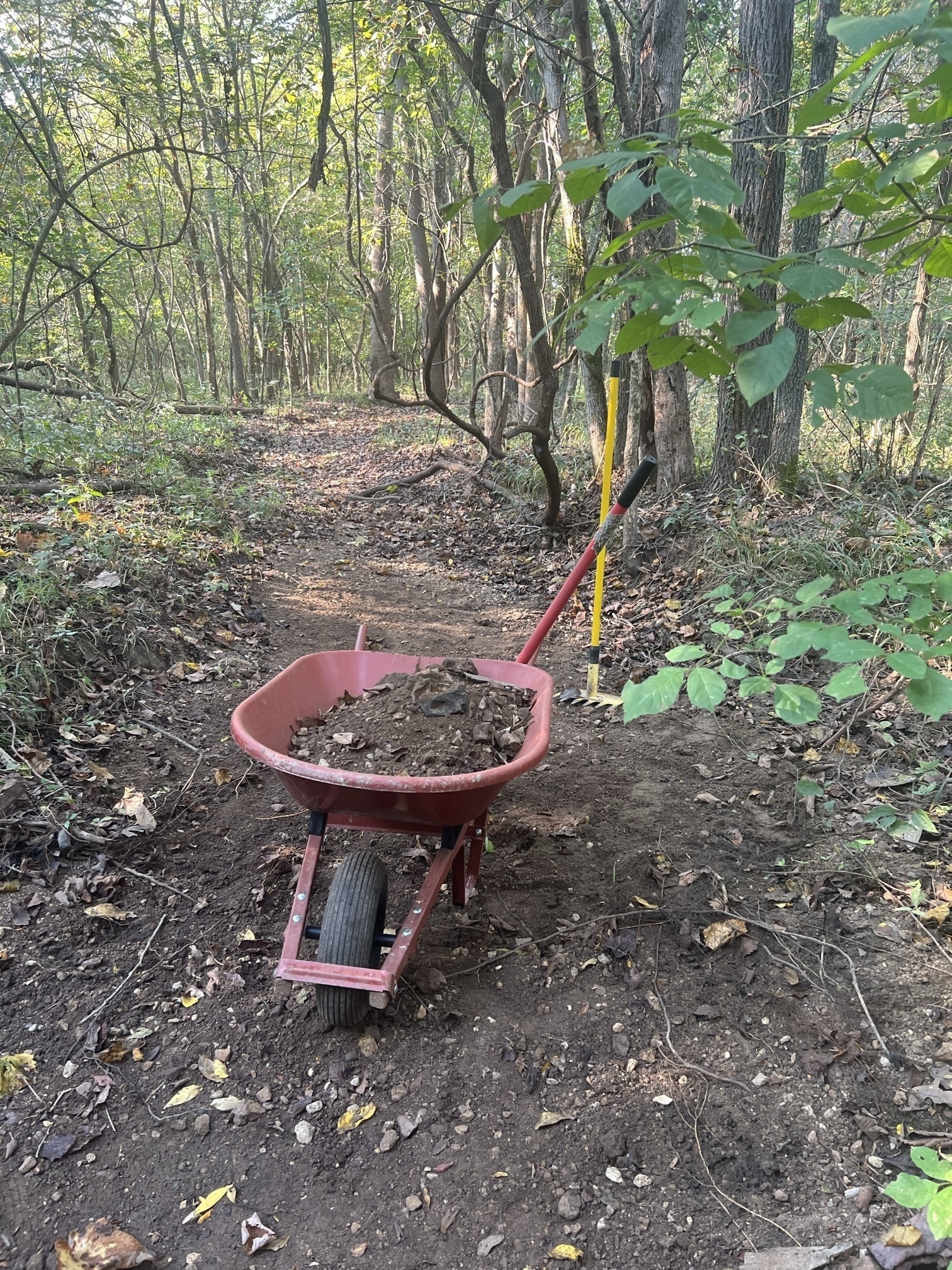 I'm not doing the Micro.blog September photoblogging challenge but thought I'd share a photo for today's Date in the life. For the past 22 days I've been working on our gravel road. Moving 5-8 wheelbarrow loads a day from our dry creek bed to fix a few washed out sections. 100+ loads total, 2+ hours of daily exercise, about 1,100 cal burned as a workout. I like getting actual, needed work done as a workout. Several more sections to fix, another few weeks of exercise. The road actually looks messier because now its a mixed up conglomeration of the original, uniform gray road gravel but with lots of dirt, sand and creek gravel all mixed in. In the process of digging out the shoulders to resurface the burried gravel, adding the creek materials I've raised the whole section of road an inch or two while also lowering the shoulders for better drainage.
Obviously working with just hand tools takes far longer than using a tractor or other motorized equipment but I need the daily exercise anyway. 2 hours a day spent listening to music and working out in the woods to fix a problem makes sense. With two hours a day through September, October and perhaps a week or so into November I should have it done before the ground starts to freeze.
Over the past 3-5 years we've been getting more intense, 7+" rainfall events each year. With each such event more excess gravel is left in the creek while more of the road gravel is washed off the road. Going forward I'll have to spend more time maintaining it but the work now should result in a more stable road and also better divert the excess water during storms. The goal is to have more water shed off the road rather than flow along it.